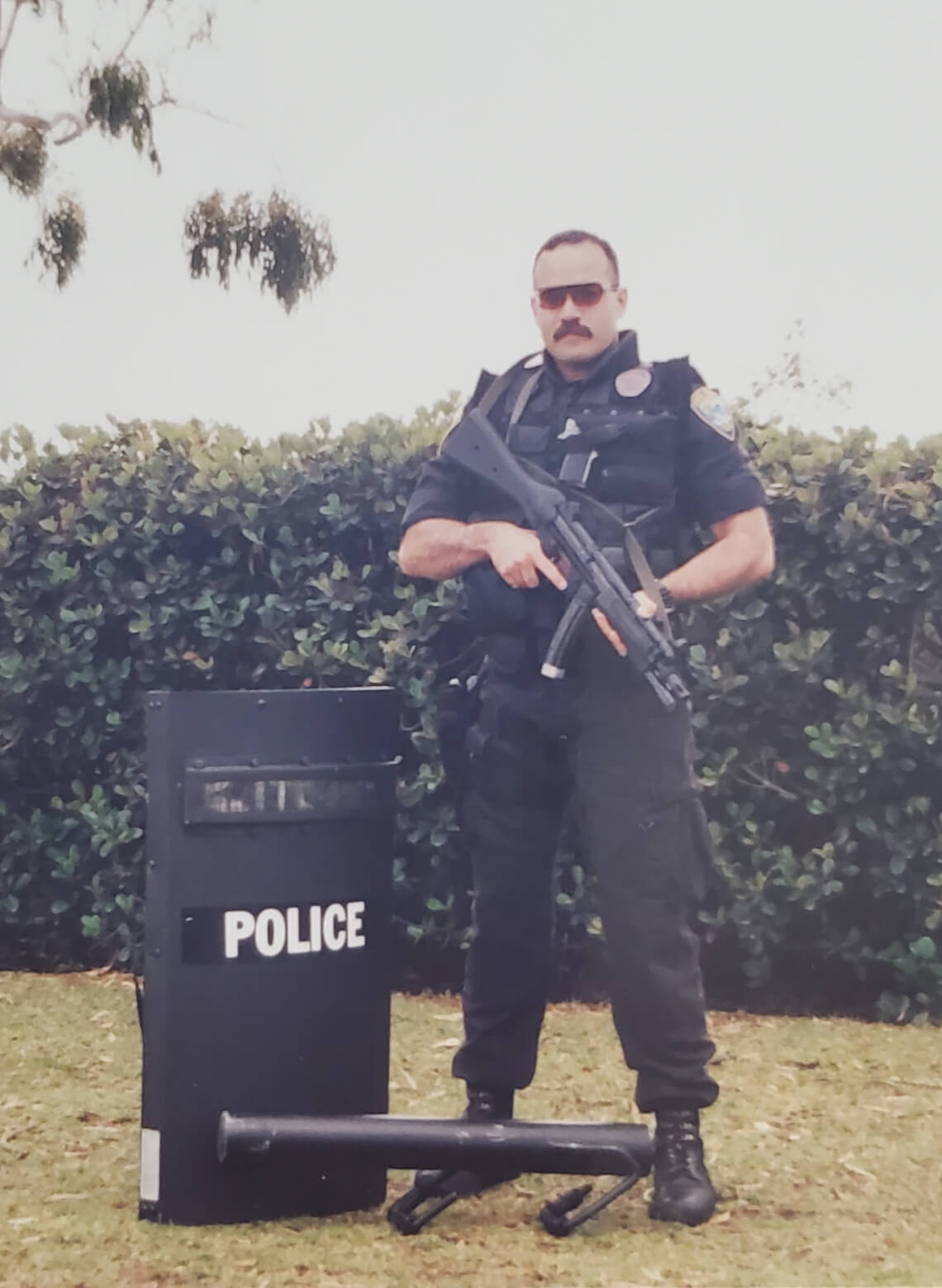 Gabriel Suarez is an innovator and thought leader in the self defense, fitness, and personal growth worlds.  Suarez was born in Communist Cuba.  His family escaped Castro's tyranny in 1967 by fleeing to America.  Suarez was a child at the time but remembers devastating hopelessness and culture of fear that communism creates.  In the USA, Suarez began his martial journey with old school Kyokushin Karate reaching the level of third dan, testing for it under Mas Oyama.
Suarez joined California Law Enforcement in the mid 1980s.  He worked many high risk assignments including single man night watch patrol, Crime Impact, Gang Investigations and SWAT.  He distinguished himself in multiple critical incidents and was awarded the Police Medal of Valor, among other awards.
After retiring from Law Enforcement from injuries incurred on the job, he founded Suarez International.  His contracts for teaching and consulting took him to the four corners of the earth, from Latin America, Western and Eastern Europe, to Africa and other places.  He has written over two dozen books, starred in dozens of training video and been featured in various social media, video games, and television shows.
His newest venture, Suarez Tactics focuses on the development of the art of gunfighting to its highest form. The number of training events is limited.


Suarez Tactics Instructors